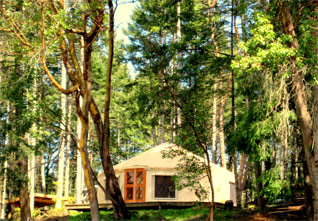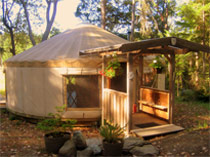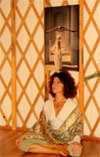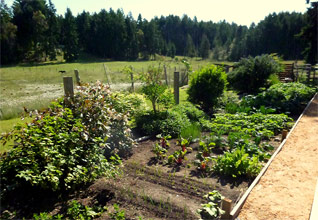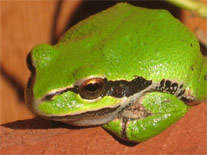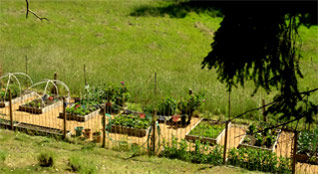 • To share a time for feeling rather than thought, intuition rather than analysis and through the gift of our practice, return to a state of wholeness.
• YurtLand offers an intimate and organic setting in a nurturing environment. It holds no promises but if you know how to look it gives with profusion and you may lose yourself in the flight of the soaring eagles and experience in a brief instant a glimpse of eternity. To be present without expectation is what the wisdom of this land has to offer.
• YurtLand is located close to the beach and the village center. Beautiful trails will take you to meditative walks and the sunsets on the Malaspina galleries are a pure joy to the soul. This place is solely dedicated to yoga and the energy conveys the depth of retreat and inner study.
• Experience a timeless moment nurtured by the land.
• Deepen and establish your practice with personal experienced teachings and guidance.
• Unburden the mind through shared inquiry and reflective study.
• Meet life without limitations.
Come for a weekend, a week, a month, on your own, with a group, your stay is personalized to create the ground for inner exploration while bathing in the wisdom of nature around.
• please contact us for quotes including accomodation and delicious meals.